When embarking on the project of creating and building your dream home or office, you might find yourself with an ideal stand but there are existing structures on this chosen site. Extensive alterations and changes are required. That is when you need the help of an expert demolition contractor: but be proactive and consider the following before hiring a demolition contractor.
1. Time frame
First, find out whether to contractor's availability and timings would suit your needs.
For this, you will have to prepare the following information and what needs to be done:
Straightforward house demolition: include detailed tasks including possible hazardous materials like asbestos, remodeling of the kitchen might include tasks like re-design, installing of new cabinets, painting, electrical sockets, and appliances. As much detail as possible should be included to estimate the level of work required and the time necessary to complete the demolition.
House/ building square footage: how big is the building you want to be demolished, is it exclusively interior demolition or complete demolition?
Material used to build this structure: what material is the building made of?
Foundation: can you keep the foundation, how thick is it, and is it suitable for the new structure or will it be demolished?
Possible other demolition required such as pool demolition.
Access: how easy is access for demolition equipment onto the property and inside the existing building to be demolished, are entrances to the neighbors close, do you need to keep any landscaping intact?
2. Verify the contractor's License
Find out what demolition requirements are in each state as in some states the contractor needs a license and in other states, they only need to be registered. In general, a contractor must have a license to perform the following tasks:
Construction and/ or remodeling.
Electrical and plumbing.
Hazardous waste remediation.
Hazardous waste remediation (including asbestos)
The contractor's license should always be available and visible on the websites, quote sheets, or contracts, for you to ensure it is correct and up to date.
3. Are They Insured for Liability and Covered by the Workers Compensation Board?
A licensed, bonded, and insured contractor will ensure that you are working with a dependable, reputable, trustworthy professional that will not leave you financially responsible when something goes wrong. No worker injured during a job can take legal action against you if the company is insured. To make sure all things are above board, cover yourself, and check the demolition contractor's credentials.
4. Risks involved and safety concerns
The demolition contractor must have regular risk assessments in place before commencing the demolition. The possible risks per site must be identified, and expert involvement is required continually. The reputable demolition contractor will be aware of all potential risks and have safety regulations in place. Their safety and security training will be up to date.
The risks mentioned here, are not necessarily for the workers of the demolition contractor – as that is dealt with in company policies and covered under point 3 above. These risks could be dangerous for neighbors, people living on the property, the owner visiting the site during regular inspections, and any other possible damage to the property and its surroundings. It includes dust, flying debris, and vibration of machinery that could lead to structural damage to other structures on the property, unguarded machinery, and live services such as gas, water, and electricity.
Ask your demolition contractor beforehand whether all safety regulations are in place so that you may not suffer unexpected lawsuits or injuries.
5. Estimate the cost of the demolition – and the experience of the demolition contractor
The demolition contractor will base an estimate on a variety of factors including the size of the job, legal requirements they must provide such as permits, handling of special materials, and the ease or difficulty of the location. Demolition costs also vary in different locations and are less expensive in the South or Midwest, but other cities prefer to discourage demolitions in favor of rehab and would therefore charge more for a demolition permit. Usually, the demolition cost is calculated per square footage and the national average can be between $4 to $8 per square foot.
Special circumstances can add the additional cost to demolition where hazardous material needs to be removed, and the disposal costs to haul debris to a landfill – whereas the type of debris and the distance to the closest disposal facility will impact the cost.
Remember your initial list to be done in the time frame? Make sure that all details are included in the cost estimate you receive – the foundation, removal of debris, plumbing, and electrical requirements. The demolition contractor must provide a detailed quote breakdown, a good practice is to get at least two or three estimates from reputable demolition contractors.
Do not only compare the estimates in dollar value – but also compare the demolition contractor's experience, references from previous customers, their payment schedule expectations, start and completion dates, and overall impressions of a professional company.
There is of course the option that you can do yourself – if the job is not too big – such as debris removal. Compare and calculate the professional removal of debris by a demolition contractor to that of your disposal of debris before accepting and signing a quotation and contract.
6. Require a written contract.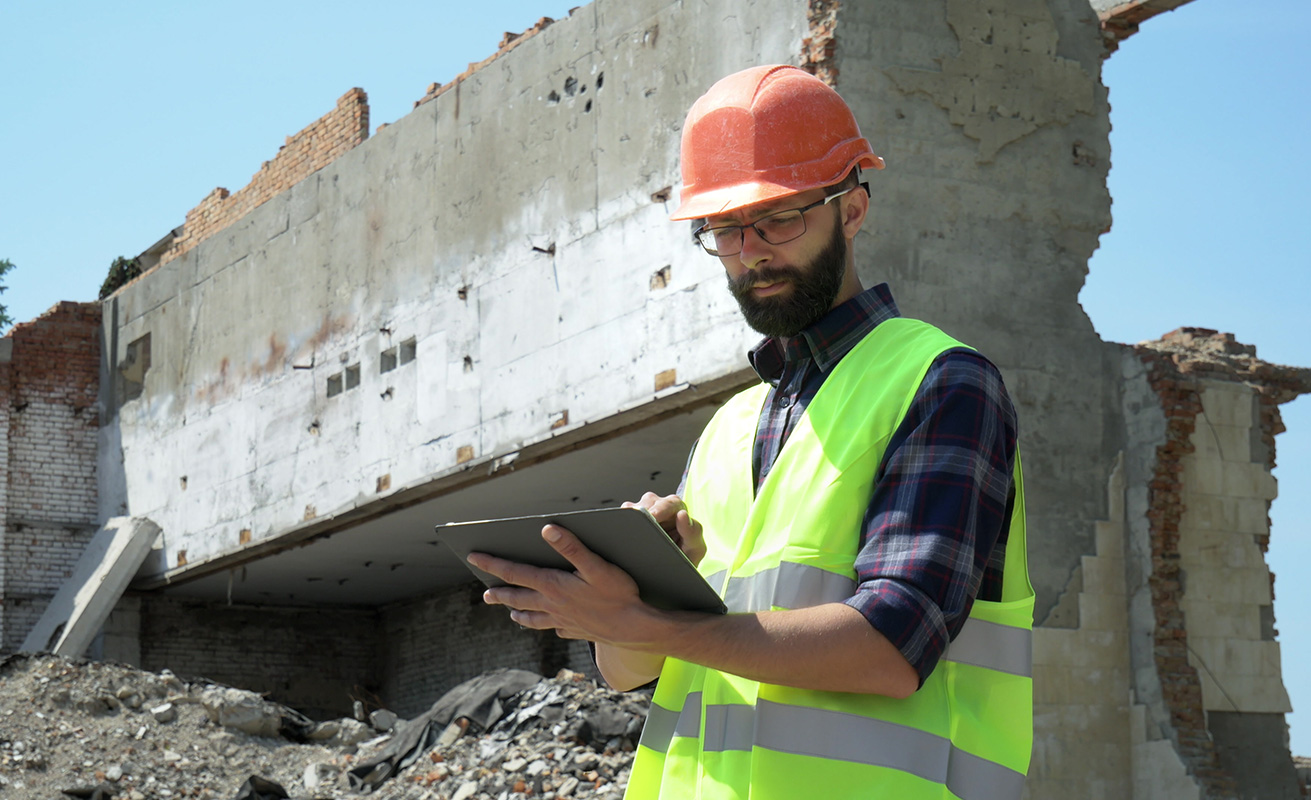 A contract from the demolition contractor must have everything in writing.
It should outline: the following:
What work will be done?
Materials and equipment that will be used.
Who will be doing the work?
A payment schedule.
A timetable for completion – to match your time frame.
Permits and legal matters covered by the demolition contractor.
The cost for their assessment, the actual demolition, the clean-up, and the disposal of demolition debris.
All legal aspects of the contract must be included before signed or accepted, and you should understand and ask about the contract, before signing and before work will be commenced.
7. Regular inspections.
You should personally keep track of the progress done by the demolition contractor. Once agreed on the time frame, starting and completion date, have regular on-site visits with the contractor to see the progress. Schedule appointments ahead of time, and keep the demolition contractor bound by those appointments – to explain questions you might have, problems that occurred, and expected completion date.
Even though this is a huge undertaking, there are always people behind you to assist and help.